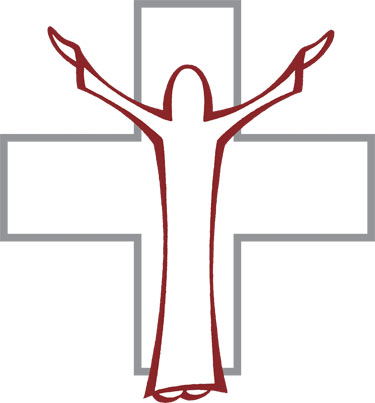 The text that I have chosen for Duane's funeral comes from 1 Corinthians 15:51-58.
51 Behold! I tell you a mystery. We shall not all sleep, but we shall all be changed, 52 in a moment, in the twinkling of an eye, at the last trumpet. For the trumpet will sound, and the dead will be raised imperishable, and we shall be changed. 53 For this perishable body must put on the imperishable, and this mortal body must put on immortality. 54 When the perishable puts on the imperishable, and the mortal puts on immortality, then shall come to pass the saying that is written: "Death is swallowed up in victory." 55 "O death, where is your victory?
O death, where is your sting?" 56 The sting of death is sin, and the power of sin is the law. 57 But thanks be to God, who gives us the victory through our Lord Jesus Christ. 58 Therefore, my beloved brothers, be steadfast, immovable, always abounding in the work of the Lord, knowing that in the Lord your labor is not in vain.
Here ends our text.
Phyllis, Todd, Beth, Sonia, in the last few weeks of Duane's life, when I would see him, there was one thing that he did a lot of: sleep. Whether it was due to age, tiredness, pain or medication, he slept. Seeing him on Thursday, his sleep was anything but restful. With all of that being said, we rejoice because Duane did fall asleep; he fell asleep in Christ Thursday evening. There isn't a better place to fall asleep than in the arms of Jesus.
As much as we don't like it, as much as we don't understand it, Duane's death had to take place. It leaves sorrow today in our lives, as it should. No longer is a husband, father, or grandfather present. We are left feeling lonesome. And while all of that is natural to feel, we must remember that this is what was necessary. Listen again to the words from St. Paul: "For this perishable body must put on the imperishable, and this mortal body must put on immortality." That is what happens for every believer in Christ. That is the joy that we have on account of Christ and by His life, death, and resurrection. We have the promise from today's Gospel reading: "In my Father's house are many rooms. If it were not so, would I have told you that I go to prepare a place for you? And if I go and prepare a place for you, I will come again and will take you to myself, that where I am you may be also." Christ understands our deepest of needs and does what no one else could do.
That is what happened to Duane. Thursday, when Duane breathed his last, he fell asleep in Christ. In that moment, everything changed for Duane. In the twinkling of an eye, his body was forever changed. There was no more cancer. There was no more sickness. There was no more disease. Duane has won the victory over all suffering and pain. He has even won the victory over death.
Duane did not win the victory by being kind or generous. He did not win the victory by being loving or hard working; though many here can testify to the fact that Duane was all these things. But that is not how a person wins the victory over suffering and death.
But when Duane faced death, he did not face it alone. Another stood by his side, one who was stronger than death. Through Him, through Jesus Christ, Duane has won the victory. Christ removed the sharp sting of death, which is sin, for He washed Duane clean in His precious blood. With all of Duane's sins nailed forever to the cross of Calvary, no one could bring any accusation against him. Not even Satan could stand up and accuse Duane of anything, since the Lord God has already declared him innocent forever.
Resurrection is what Duane received and what you are receiving today in your ears; what you are saying and singing with your tongues; what you have had poured over your head; what you will receive in the bread and wine that is the very body and blood of our Lord. Jesus' resurrection is Duane's resurrection and it is your resurrection—but that is only because His death is your death.
While today is indeed a day of sorrow, it is also a day to rejoice. It is a day to rejoice in the fact that Christ has called Duane to be His beloved child through the waters of Holy Baptism. In Baptism, Duane received the forgiveness of all of his sins. Duane was not deserving of the mercy that God showed to him on account of Christ. In fact, none of us are deserving of God's mercy, yet through His grace, He makes us to be His own.
Duane has what we desire, what one day will be ours – immortality. This is not immortality that we find in horror or science fiction movies, but this is immortality that is found in Christ. This is immortality that grants to the believer everlasting life in Christ Jesus. This is what is given to us freely by Christ, without any work on our part.
Sin and death have been forever ended because of Christ's work for us on the cross. Because of His sacrificial death, the death that Duane died is only temporary and not eternal. He lives triumphant on account of Christ. Listen to these words from St. Paul and how they speak of the work of Christ for us: "Do you not know that all of us who have been baptized into Christ Jesus were baptized into his death? We were buried therefore with him by baptism into death, in order that, just as Christ was raised from the dead by the glory of the Father, we too might walk in newness of life. For if we have been united with him in a death like his, we shall certainly be united with him in a resurrection like his." Because Christ has joined us to Himself through Baptism, we are forever a part of Him. His death is our life. He dies the death that we are to die and we live eternally in Him. Duane knew this. This is what he confessed. He knew that he was a sinner, but because of Christ, he was made righteous. He knew that one day, he was going to die. But in that same thought, he also knew that he was going to live again in Christ.
Victory for Duane is sure and certain. Victory for the Christian is sure and certain. Because we are united in Christ's death, we are united in His resurrection. There is no wonder as to what will happen when we breathe our last breath. There was no wonder in Duane's mind as to what would happen when he would breathe his last breath. While he was fearful of dying, he knew that there truly was nothing to fear because he would be with Christ, and that is where Duane is, with Christ.
For us who are left this side of heaven, sorrow is indeed our song today. But beyond our song of sorrow, our song of joy rings out louder. With Christ, there is no more pain. There is no more suffering. Our song is forever a song of joy, for what Christ has achieved for Duane, for what Christ has achieved for all who believe and confess His holy name. Victory is ours through Christ Jesus our Lord. Today we rejoice that Duane has received that victorious crown of life and we look forward to that day when Christ calls us home with Him, for on that day we will receive that victorious crown of life, surrounded by the multitude of saints who have gone before us, of those who have fallen asleep in Jesus, as we gather and worship the Lamb of God who takes away the sin of the world. We continue to look to Jesus, for He alone can give victory, in the hour of sorrow and in the hour of death. Today, we abound in the work of the Lord, for it is that work that gives to Duane and to all believers eternal life. Amen.