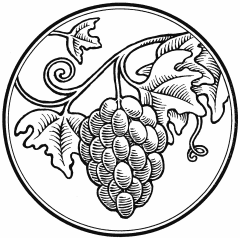 Grace, mercy and peace to you from God our Father, and our Risen Lord and Savior, Jesus Christ. Amen.
In the movie Arthur, a filthy rich young man, who had never in his life had to care for anyone, suddenly falls in love. It is a feeling he cannot describe. In order to determine if it is the real thing, he asks a total stranger, "How can you tell if you are in love? Does it make you feel funny? Does it make you whistle all the time?" The stranger, unimpressed by the joy of new love, tells him, "You could be in love; then again, you could be getting sick."
Arthur's dilemma of not knowing what love feels like is unfortunately typical. In fact the problem is even worse than that. Not only do we not know what love feels like, but it is difficult for us even to know what love is. The word itself covers such a broad range of emotions that it is no help at all in getting to know what love is.
Scripture tells us that "God is love" and that "we love, because He first loved us." From God we learn what love is by experiencing it in the gift of His Son. The more we can know about how God loves, the more we will know what love is and the more we will be able to love.
Our text today is more of what was spoken by Jesus to the disciples on Maundy Thursday. As we saw from the Gospel reading from last week, Jesus tells them the comparison of the vine and the branches. He reminded His disciples that just as a branch needs to be connected to its vine and to remain in it to be productive, so they also needed to be connected to Him and to remain in Him to be productive followers. Now He tells them the discourse about love.
In the Greek, there are three kinds of love: ἀγάπη , φιλία, and ἔρος . Φιλία is the love of friendship, and ἔρος is sensual love. Aγάπη denotes the highest type of love, a love which is sure, steadfast, heartfelt, and warm. This is the love that Jesus came to bring. Αγάπη love is Jesus, a love that sacrifices. What a blessing it is to enjoy the love of the Son of God. No matter what you experience as you travel through life on your way to heaven, you have the assurance that your Savior is dealing with you in love.
Think for a second what makes you happy, what causes joy in your life. Is it your car? Your house? Your money? Your family? Contrary to what the believing world thinks, true and lasting joy comes from knowing and serving a loving Savior. While the unbeliever seeks joy in the pursuit of sinful pleasures, the believer is reminded that real, complete joy is found in the Savior. That is what Jesus tells us in verse 11. "These things I have spoken to you, that my joy may be in you, and that your joy may be full." Where is that joy found? It's found in love. Jesus says it as clear as day: "…love one another as I have loved you. Greater love has no one than this, that someone lays down his life for his friends."
To love each other. Easier said than done, isn't it? Do you really love everyone? If we really loved everyone, then there would be no war, there would have been no slavery, and there would be no racism. We would all truly "get along." But a greater love has been shown to us by the death of Christ. The supreme sacrifice that a person can make for his friends is to lay down his life them. Jesus made that supreme sacrifice when He laid down His life for us on the cross on Good Friday. However, Jesus not only laid down his physical life, He also suffered the torments of hell, separation from His heavenly Father, all to pay for the sins of the world. How many of us here this morning would be willing to give our life up for someone? I'm not talking about a parent willing to die for their child, but I mean who of us would be willing to die for the homeless person standing on the street, who none of us know? Would you die for him or watch him die?
Friends do things for each other. Friends look out for each other. Jesus has friends. Jesus' friends are those whom He laid down His life to pay for their sins. The friends of Jesus are you and me, the believers in Christ. The friends of Jesus are those whom the Holy Spirit has worked saving faith in, granting to them the gift of everlasting life, won for them by Jesus Christ on the cross. Jesus asks us to do one simple thing: love your neighbor as yourself. If you can love someone you have never met, then you can love anyone. That is what Jesus did. He did not personally know every person that came to Him or that He healed, but He loved them regardless. That is what we should do. We do not know everyone who asks something of us, but as Jesus tells us, "love one another as I have loved you."
All people need and want friends. What a blessing it is for those who through faith have Jesus as their friend! He is the One Friend who is always there when they need Him. He is the One Friend who completely knows and understands them. He is the One Friend who never fails to grant peace and comfort through His Word. He is the One Friend who will receive them into His heavenly home.
Friendships usually develop mutually. Friends choose one another. Jesus points out that this is not the case when it comes to Him and His friends. He tells us, "You did not choose me, but I chose you and appointed you that you should go and bear fruit and that your fruit should abide, so that whatever you ask the Father in my name, he may give it to you."
Jesus chose the disciples to be His friends and to do a certain task: to go out and be ambassadors for Him. And so it is with all believers. They did not have the ability to come to faith on their own. Regardless, Jesus chose them and brought them to faith through His Word. Like the apostles, all believers are chosen for a definite purpose. Jesus chooses His believers to live fruitful Christian lives for Him. What meaning and challenge that purpose puts into their lives.
God loves us unconditionally. He is the only source of pure, unconditional, ἀγάπη love. It is in this love that God created us and still sustains us. It is this love that compelled the Son of God to assume a human nature and sacrifice Himself on the cross to save us from sin. It is in this love that we abide by faith. Just as God's love raised Christ from the dead, it promises that He will be with us here on this earth and that we shall be with Him forever in heaven. By faith this love works in us and through us to free us so that we can obey God's command and love our brother even as God has loved us. In the name of Jesus, amen. Now the peace of God which passes all understanding, keep your hearts and minds in Christ Jesus until life everlasting. Amen.